You are with CZARS INDIA IT PVt. Ltd.
We are having 13 yrs of experience in serving our customers , For us customers and their satisfaction is always our priority.
About US
Czars India It Pvt. Ltd established in 2005 is one of the leading companies based in kanpur with more than 850+ clients all over the nation including top most schools , colleges , coaching institutes , restaurants , corporate companies as well as many IT companies too.
We are specialized in custom Web development, custom WordPress Templates and Mobile applications. We love and take pride in our work. Pixel perfection and stunning design are our highly valued goals in all our projects.

Stunning Websites
We are expertise in designing and developing a website according to our customers need and budget. Our 13 years of experience can surely tell a lot about us .

Easy Support
 We can help you develop, design, optimize, and secure your business applications, technology and websites based on industry standards and best practices.

BESPOKE BACKEND
We  specialize in creating bespoke backend that drive business efficiency, help you see operational trends and grow your business.

Ready Ecommerce
We develop optimized e-Commerce portals and applications that provide customers a seamless shopping experience across multiple devices. Could this be you?
Web Developer
We are looking for a motivated Web Developer. Could this be you?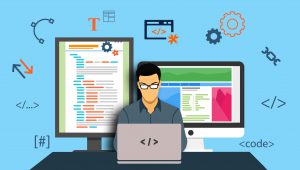 Web development is the coding or programming that enables website functionality, per the owner's requirements. It mainly deals with the non-design aspect of building websites, which includes coding and writing markup. Web development ranges from creating plain text pages to complex web-based applications, social network applications and electronic business applications. Web development is the work involved in developing a website for the Internet or an intranet.  Web development can range from developing a simple single static page of plain text to complex web-based internet applications, electronic businesses and social networking services.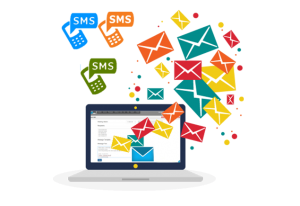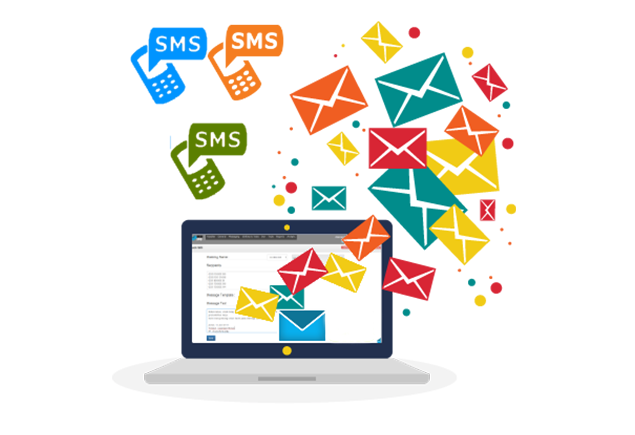 You can use bulk SMS to send reminders, update customers, send promotional offers or incentives, run competitions, offer customers coupons, confirm bookings or confirmations.  The uses for Bulk SMS are endless! It is important to point out that if you are sending Bulk SMS, you must comply with the data protection laws by your own countries regulator. Bulk SMS is used to promote and improve sales. Continuing relations with customers is imperative and including them in everything new is favorable. Bulk SMS also serves as reminders to customers regarding important appointments. That being said, it is time to incorporate bulk sms services into your business.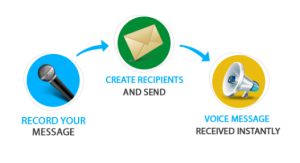 Bulk voice call is a simple communication technology that allows you to take a recorded voice message to hundreds or even thousands of call recipients in a short span of time. These bulk voice calls are most often used for community alerts, notifications, and for business and promotional purposes.  Bulk voice calls are automated dialing multiple numbers at once playing a pre-recorded message to automatically dialed mobile or landline numbers. This communication technique of bulk voice calls offers you the advantage of getting the much needed reach to a wide range of consumers.
Custom software (also known as bespoke software or tailor-made software) is software that is specially developed for some specific organization or other user. As such, it can be contrasted with the use of software packages developed for the mass market, such as commercial off-the-shelf (COTS) software. Since custom software is developed for a single customer it can accommodate that customer's particular preferences and expectations.  Custom software may be developed in an iterative processes, allowing all nuances and possible hidden risks to be taken into account, including issues which were not mentioned in the original requirement specifications. In particular, the first phase in the software development process may involve many departments including marketing, engineering, research & development and general management.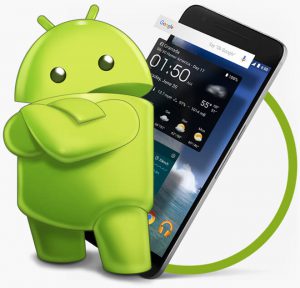 Android software development is the process by which new applications are created for devices running the Android operating system. Google states that, "Android apps can be written using Kotlin, Java, and C++ languages" using the Android software development kit(SDK), while using other languages is also possible. All non-JVM languages, such as Go (JavaScript, C, C++ or assembly), need the help of JVM language code, that may be supplied by tools, likely with restricted API support. Some languages/programming tools allow cross-platform app support, i.e. for both Android and iOS. Enhancements to Android's SDK go hand-in-hand with the overall Android platform development. The SDK also supports older versions of the Android platform in case developers wish to target their applications at older devices. Development tools are downloadable components, so after one has downloaded the latest version and platform, older platforms and tools can also be downloaded for compatibility testing.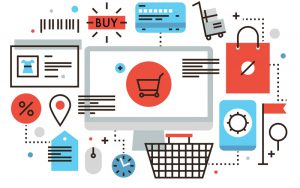 Ecommerce, also known as electronic commerce or internet commerce, refers to the buying and selling of goods or services using the internet, and the transfer of money and data to execute these transactions. Ecommerce is often used to refer to the sale of physical products online, but it can also describe any kind of commercial transaction that is facilitated through the internet. Whereas e-business refers to all aspects of operating an online business, ecommerce refers specifically to the transaction of goods and services. E-commerce brings convenience for customers as they do not have to leave home and only need to browse website online, especially for buying the products which are not sold in nearby shops.
Our Support is Awesome
The best of the best is combined with Czars India. We provide featured services , fine aesthetics, strong functional backend, plenty of customizable softwares, a vast array of design  options and last but not least a 5 star support.
Contact Us
"Awesome Place to Work." I started my career here, and it was one of the best decisions I took in my life.
One of the best company to work for. I was part of the Marketing team, good supportive Managers, and leaders.
Czars does offer you the great chance oneself in the best way possible. There are various quality projects which will offer the right to explore oneself in the best way possible.
We create Beautiful Design and love doing it
We are a young team of professionals that take pride in their work and would love to help you