Voice Calls Services
Voice calls have very important role in all areas including business, education,
medication, ecommerce, politics etc.
About Service
Bulk voice calls are pre-recorded voice messages that you can send to a mobile or landline number.bulk voice sms facilities allow businesses to enter their potential market by reaching the target audience directly on their communication devices.
With our bulk voice SMS and bulk voice call service, you will able to communicate with your customers by calling their mobile phone or landline numbers anywhere in India. We offers an extremely user-friendly interface for sending bulk voice calls at affordable price.
Our Skills
Customer Satisfaction
95%
Enhanced features of our Voice Call service
It is fast and sends the message to numerous phones with a single click
Can support multiple languages to help large chunks of users understand
Allows voice call campaigning for targeting specified audiences
It offers prompt delivery of the messages with detailed reports
Excellent Call Quality
With a voice message delivery people who cannot read also receive your business message clearly. The quality of your business message delivery will make sure the message is heard full and clear without any interruption or cracking.
Market your products or services
Promote your products and services without spending huge amounts. Get the word out to the right ears into their very own mobile phones that are with them all the time!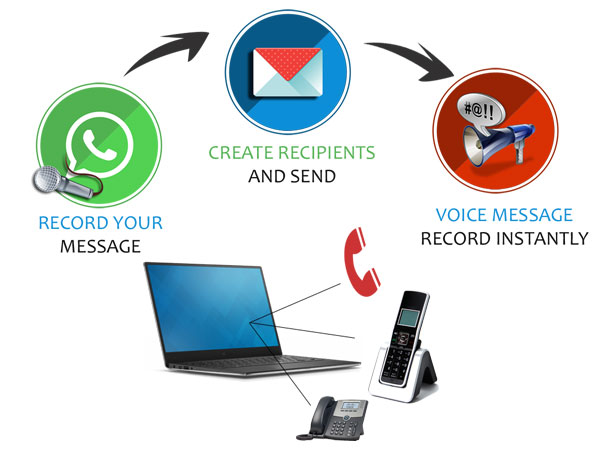 Business Messages are heard in full Capacity
Voice calls are prompt and reach the receiver with your message in a moment. With prompt message delivery and no other irrelevant words the calls are usually listened to and not hung up midway.
Send Reminders to your client base
Is the most effective method to send reminders for EMI payments, insurance premium, bills etc. Improves customer satisfaction through a sense of responsibility projected from the company.