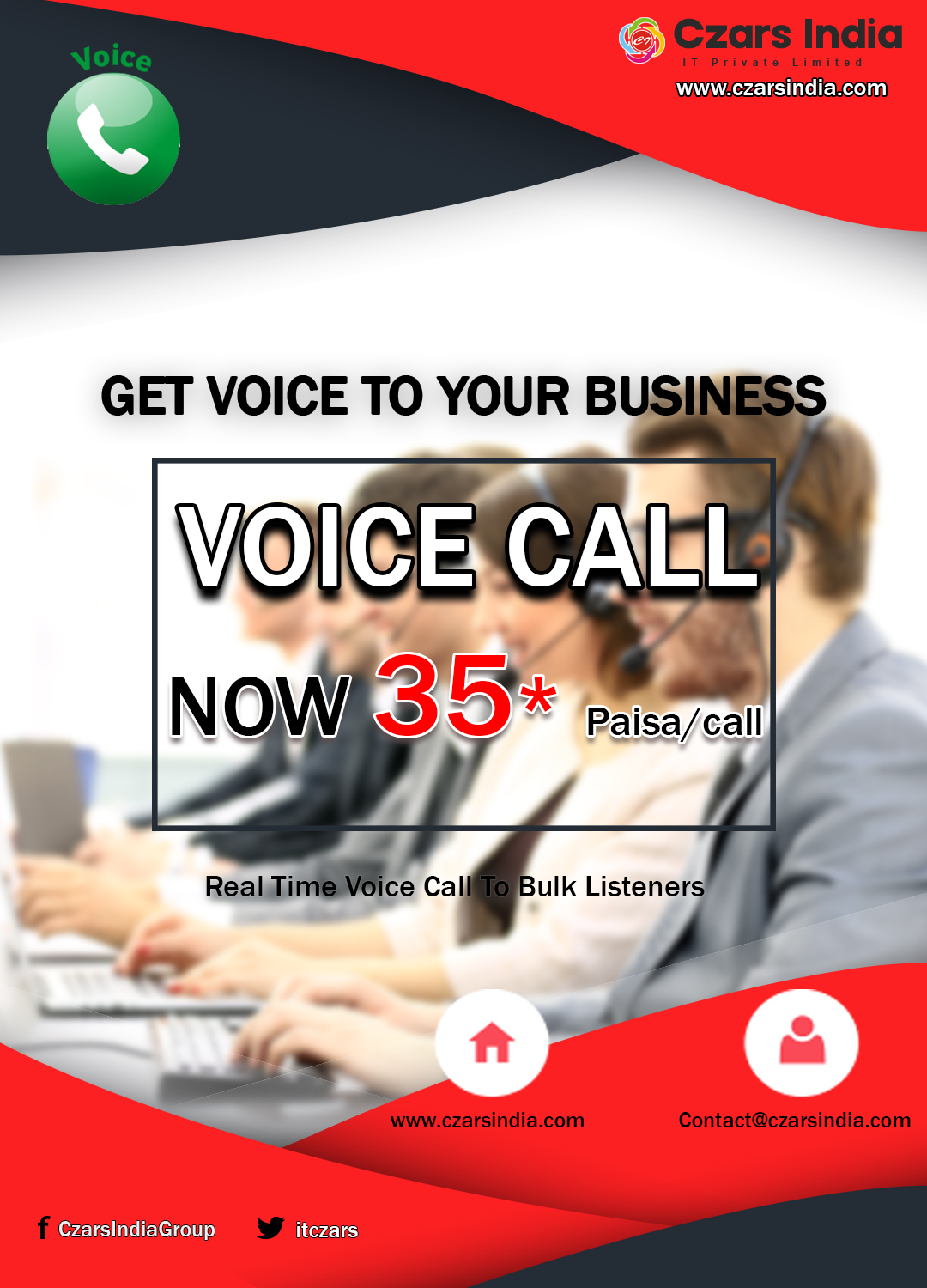 Welcome to Czars India IT Pvt. Ltd. A leading Brand In IT Sector as well as Bulk SMS and Bulk Voice Calls, Grow Your Business With Our, Get A Voice For Your Business
The bulk voice call is a simple communication technology that allows you to take a recorded voice message to hundreds or even thousands of call recipients in a short span of time. These bulk voice calls are most often used for community alerts, notifications, and for business and promotional purposes.
There Some Feature of Our Service
BETTER CUSTOMER EXPERIENCE
By utilizing the IVR systems, a client will feel that he or she is being better attended to. With any question, a quick response is always available.
UNLIMITED CUSTOMER ACCESS
Customers can make use of the IVR systems at any time of their convenience as it performs its task 24 hours a day within 7 days a week.
CREATES BETTER COMPANY IMAGE
The IVR creates the illusion that your company is so huge; one receptionist couldn't possibly manage your call volume.
WIDER PERSONALIZATION
IVR systems allow for tremendous personalization that helps to create a better relationship with customers.
MORE PROFITS
Increasingly, a large portion of business deals and transactions take place over the telephone.
INCREASED PRODUCTION
This is possible through call routing. Routing callers to the staff members to address their needs.