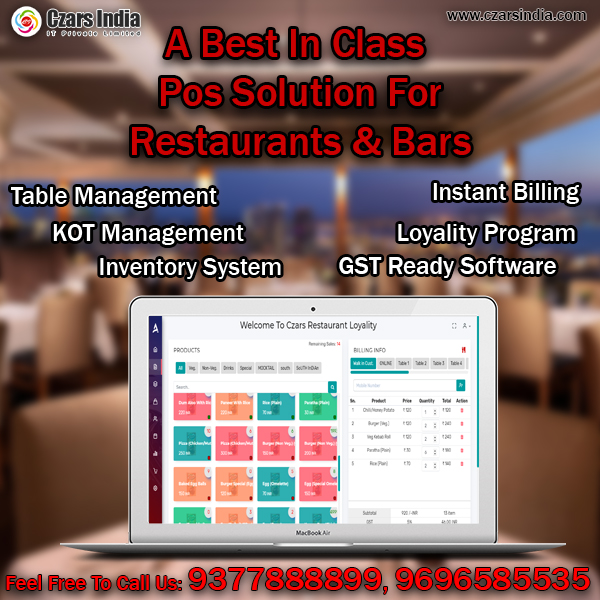 POS stands for Point Of Sale, a system that is used throughout the restaurant and retail industry. This computerized system allows business owners to track sales, cash flow, food inventory and can help simplify your bookkeeping enormously.
Welcome To "Czars India IT Pvt Ltd" Presenting POS Solution For Your Restaurant & Bars, Grow and Save Your Time With Our POS Software Solution.
There Is A Globally Rate of POS Solution
Web-based restaurant POS systems charge anywhere from $50 to $200 per month for their service. Locally-installed POS systems are your more traditional POS systems. The hardware for those ranges from $2,000 to $4,000. Hardware bundles for web-based systems, on the other hand, cost between $450 and $1,500.
We Have Exclusive Plan For Every Budget of Yours.
Feel Free To Call us: 9377888899, 9696585535
Email at: Contact@czarsindia.com
For More Details Please Visit At: www.czarsindia.com