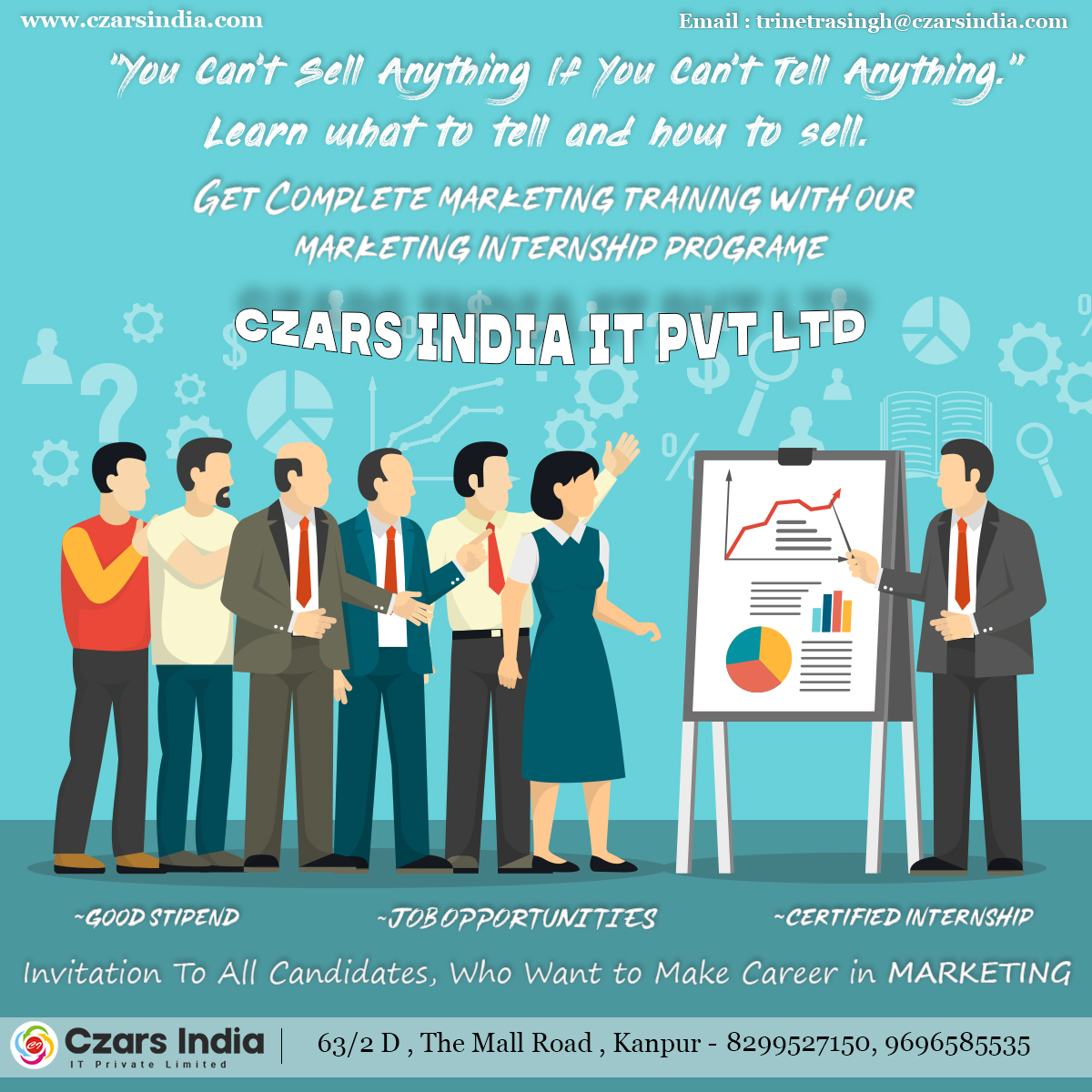 About Company: Czars India IT Pvt. Ltd is an Information Technology & a Service Provider Company with more than 15 Years of Experience in IT Field More Than 5500 Satisfied Customers all over the nation.
About the Internship:
Selected intern's day-to-day responsibilities include
1. Working on various projects assigned during internship (like market research, develop market , content analysis etc.)
2. Collect qualitative and quantitative data from marketing campaigns
3. Perform market analysis and research on competition
4. Organize promotional events in academic institutions
Only those candidates can apply who:
• are available for full time (in-office or field) internship
• can start the internship between 15th of Feb – 15th of march.
• are available for a duration of 2-3 months
• are from Kanpur,  Lucknow, Noida, Agra or its neighboring cities
• have relevant skills and interests.
Stipend: INR ₹3000-₹7000 /Month
Deadline: applications will be accepted till 31st march.
Other perks: Training Certificate , Job Offer , Incentives as well .