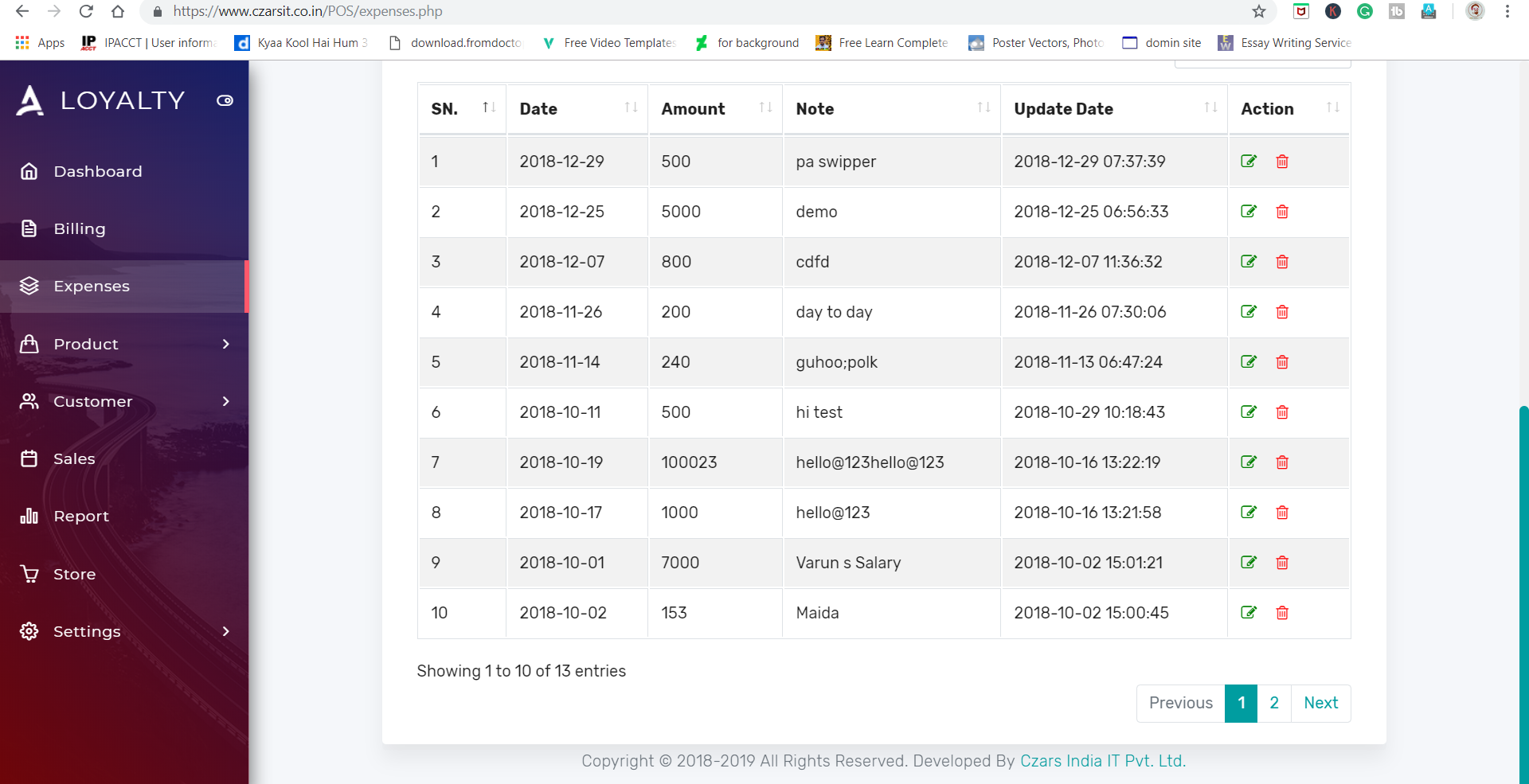 Welcome to "CZARS INDIA IT PVT. LTD." One of the best leading and trusted IT Company in Kanpur
ems for restaurants. This restaurant POS system software is an efficient and simple online restaurant management system. This software is designed to help restaurant businesses with keeping track of customers, sales, items, and stock.
Restaurant billing software and bar management software are one of the many businesses that are on the front lines of software-supported productivity enhancement. With heavy competition not just with your peers but also huge international brands, the 'league' is no longer what it used to be. And the customers are swept along with the tide as well without a doubt. The price and quality of the food is no longer the ultimate Decision Influencing Factor.