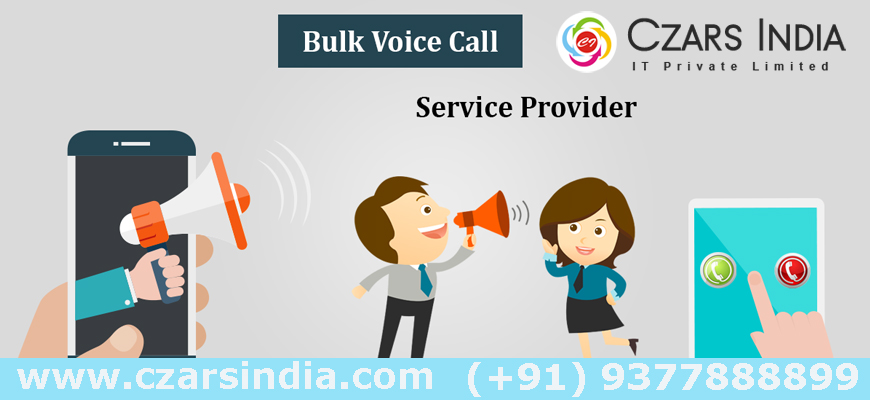 VOICE Calls SERVICES Voice calls have very important role in all areas including business, education
medication, eCommerce, politics etc. Get your  business to the next level with CZARS INDIA.
Bulk voice calls are pre-recorded voice messages that you can send to a mobile or landline number.
bulk voice SMS facilities allow businesses to enter their potential market by reaching the target audience
directly on their communication devices.
With our bulk voice SMS and bulk voice call service, you will able to communicate with your customers
by calling their mobile phone or landline numbers anywhere in India. We offers an extremely user-friendly
interface for sending bulk voice calls at affordable price.
If you want to use this service for your business growth and working in a professional way so contact us.
Feel free for contact us
Website : https://www.czarsindia.com
Email : contact@czarsindia.com
Phone : (+91) 9377888899 , (+91) 9696585535